Click here to access the Google Advanced Groups Search form.
Enter the word "music" and up to 9 words from your song in lower case in the "with all of the words" field.
Select "100 messages" for number of results to display.
Methods to search online. Read here.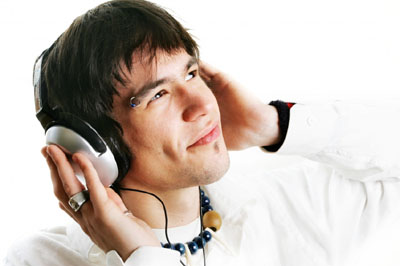 Tunatic is a freeware which can tag the song you love but don't know what it is!!
When you click Tunatic's 'search' button, Tunatic transmits the song's features to the Tunatic server. The server searches its database and returns the matching song.
Tunatic is the very first song search engine based on sound for your computer.

To run Tunatic, you need:

* A PC running Windows 2000, XP or better
or A macintosh running Mac OS X v10.2 or better
* Internet access
* A microphone plugged to your computer. Alternatively, you can plug your sound source directly to your computer.
# You canplug your sound source (e.g. radio) directly to your computer, through an inexpensive audio cable. Tunatic will work even better, since there will be no quality loss in the signal.
# Tunatic can be used to identify songs played by your computer (from, say, an Internet radio) -- without any microphone. * On the Macintosh, this can be achieved using software such as SoundFlower or Jack OS X. Both of them are free!
* Most PC sound cards allow you to select "What You Hear" (also named "Stereo Mix" or "Mixed Output") as input. To get there, right-click Tunatic's window, select "preferences", then click the "Configure..." button.
* If your hardware allows it, plug your sound output to your sound input. It's ugly, but it works!

Download Tunatic v1.1 for Mac OS X v10.2 or better
Download Tunatic v1.0.1b for Windows 2000/XP/Wins7
Tunatic Homepage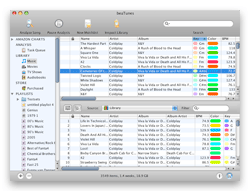 beaTunes can help you to find the titles of tracks that have no artist or title associated with them. Work hand in hand with itunes. You need to install itunes too!! Apples itunes homepage. beaTunes is shareware. Download beaTunes
beaTunes Homepage
Download ADDON here for 2 series which will cover all updates that have the same major version number.



Read More......
View blog reactions